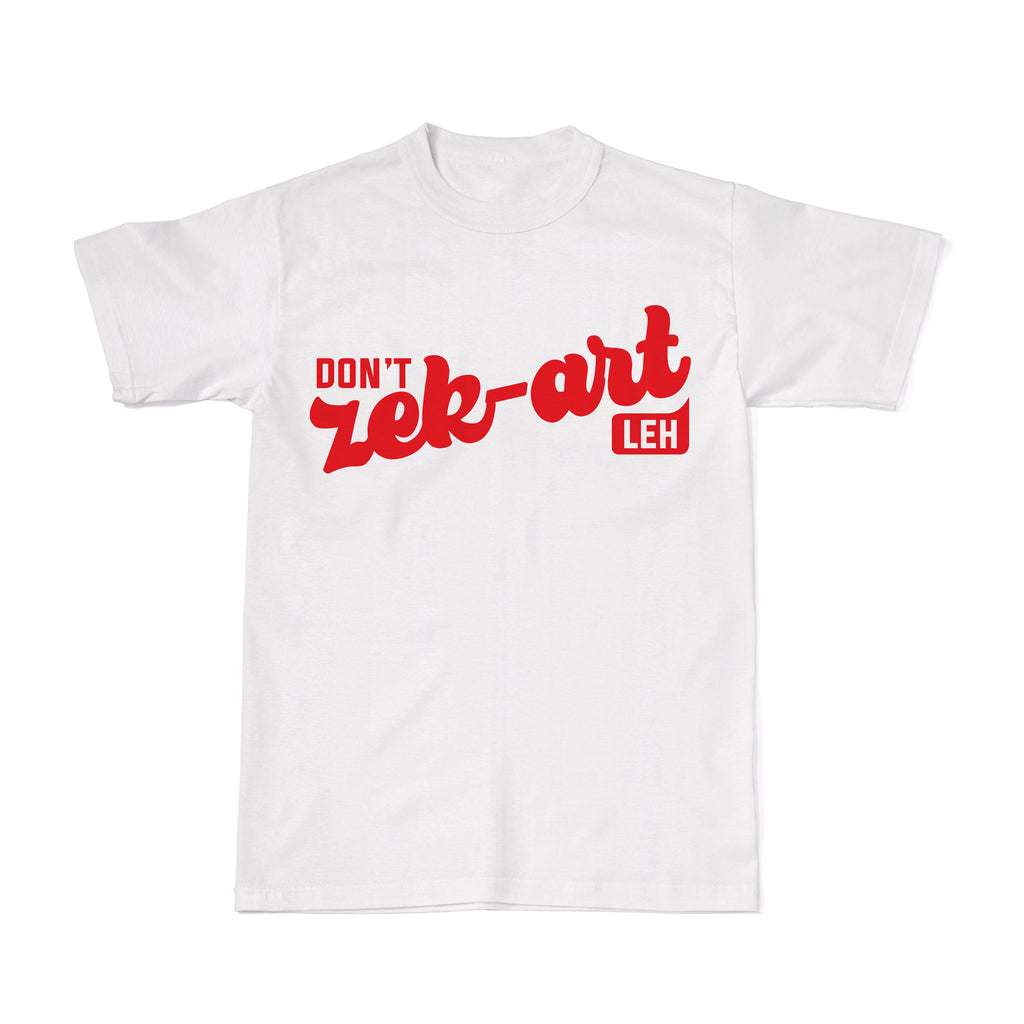 Tee-Saurus CB Tees - Don't Zek-Art-Leh-Tshirt
CB Tees. 71% voted artist as non-essential. Mixed with the hokkien word Zek-Art (meaning sarcastic). Don't liddat leh. The 71% non-essential artists are only trying their best to make a living. the 100% non-essential essential tee.

Preorder tees will take 3-9 days. We will try and expedite the printing process but am subjected to availability of the tee stock.

All tees are printed in Singapore.