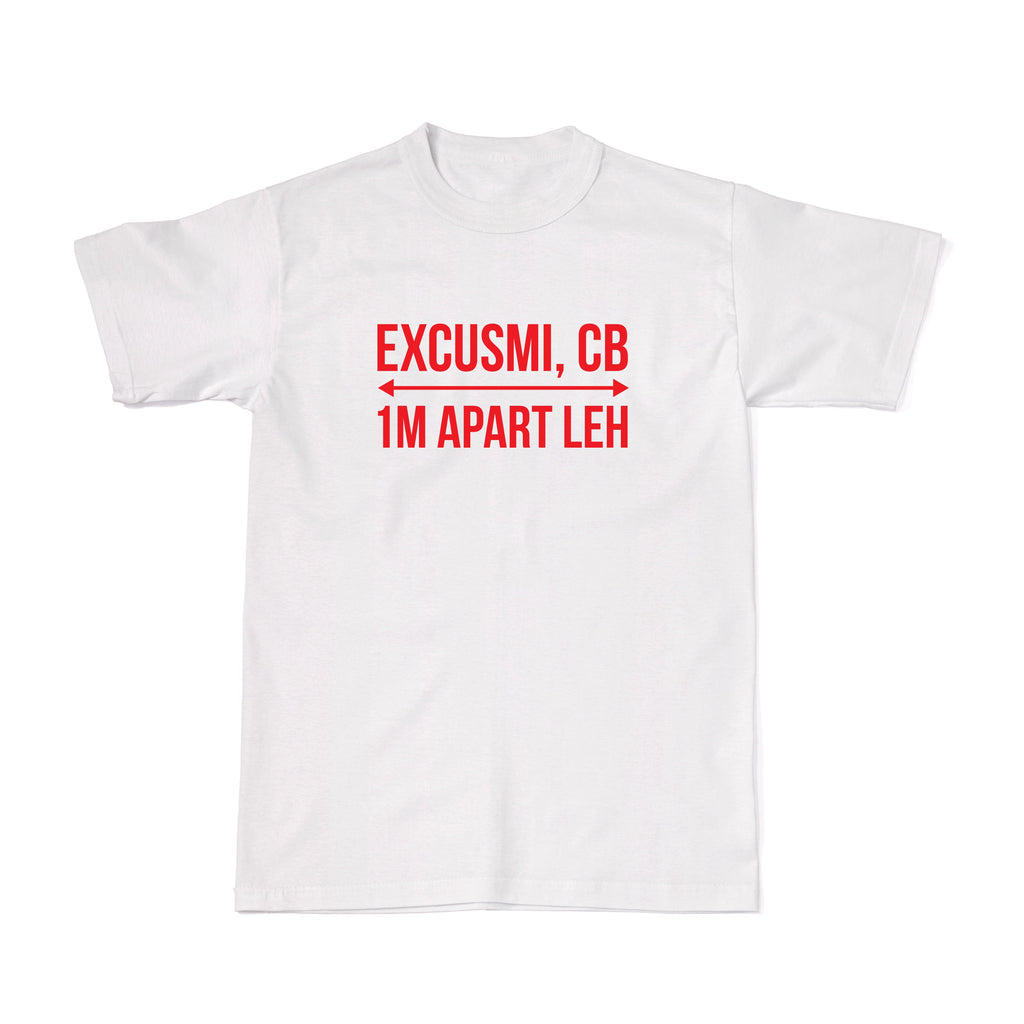 Tee-Saurus CB Tees - Excusmi-1M-Tshirt
An original CB Edition of Circuit Breaker Tees to light up your CB days.
Excusmi CB, 1M Apart leh tshirts. Keep your distance with this humorous tee design.

Preorder tees will take 3-9 days. We will try and expedite the printing process but am subjected to availability of the tee stock.

All tees are printed in Singapore.