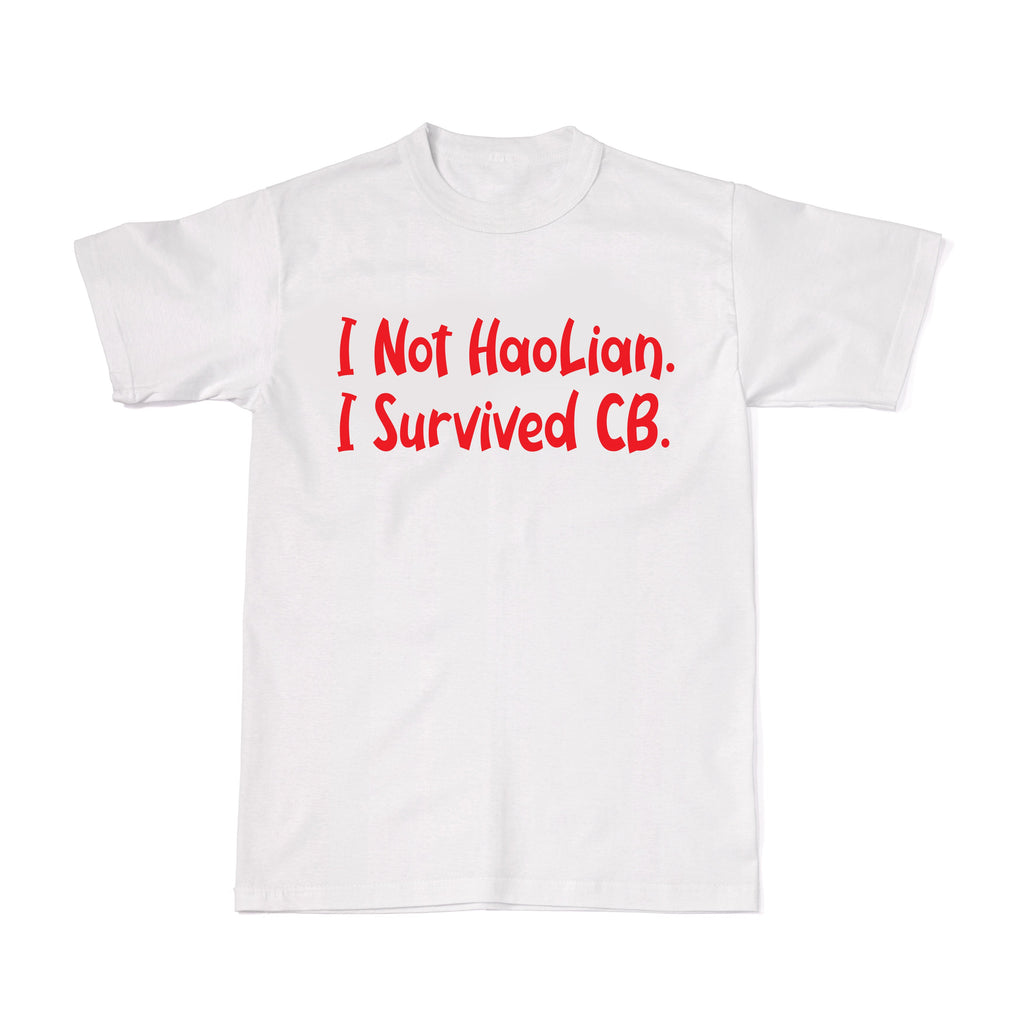 Tee-Saurus CB Tees - I Not Hao Lian, I Survived CB-Tshirt
An original Circuit Breaker tees collection. Phase 2 reopened. And Phase 3 coming. But, in my honest opinion, I not Haolian, I Survived CB.

Preorder tees will take 3-9 days. We will try and expedite the printing process but am subjected to availability of the tee stock.

All tees are printed in Singapore.