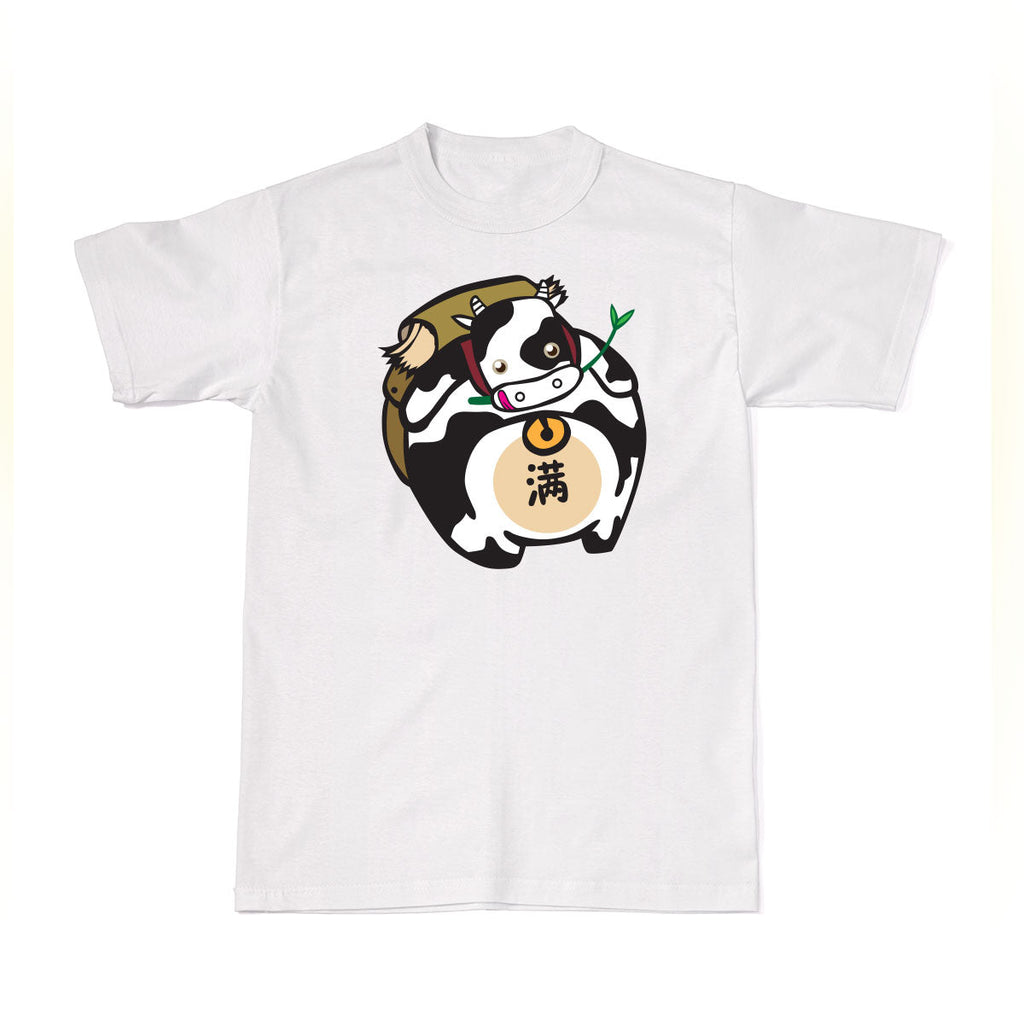 CNY Festive Designer Tees - Zodiac - Year of the Cow T-Shirt
A Tee-Saurus Zodiacs - Tee-Saurus Cow Tshirt
Years of the Ox:1913, 1925, 1937, 1949, 1961, 1973, 1985, 1997, 2009, 2021
Oxen used to be capable farming tools in agricultural society, which attach to the symbol of diligence, persistence and honesty. They are probably tardy in action, but industrious and cautious. Most of them are conservative and hold their faith firmly.
Ranking second in Chinese zodiacal signs, the Ox is huge. People often use it to indicate something big in size or number. People with this sign bear persistent, simple, honest, and straightforward characteristics. They are talent leaders with strong faith, and strong devotion to work. They are contemplative before taking actions, not easily affected by the surroundings but just follow their concept and ability. Being conservative with a lack of wit in speaking, they usually look silent and sometimes stubborn in their old ways.
Full printing on 100% premium cotton
Pre-order takes approximately 3-9 days.

It will be mailed to you via normal postage.


Normal Postage fee is included. Free Postage is only applicable to Singapore only. 

All ideas, concept design, characters and fully original illustration are the property of Tee-Saurus. Tee-Saurus reserves all copyrights to this idea, artwork which cannot be reproduced or modified (whether in part or whole) without first obtaining written consent. All rights reserved.