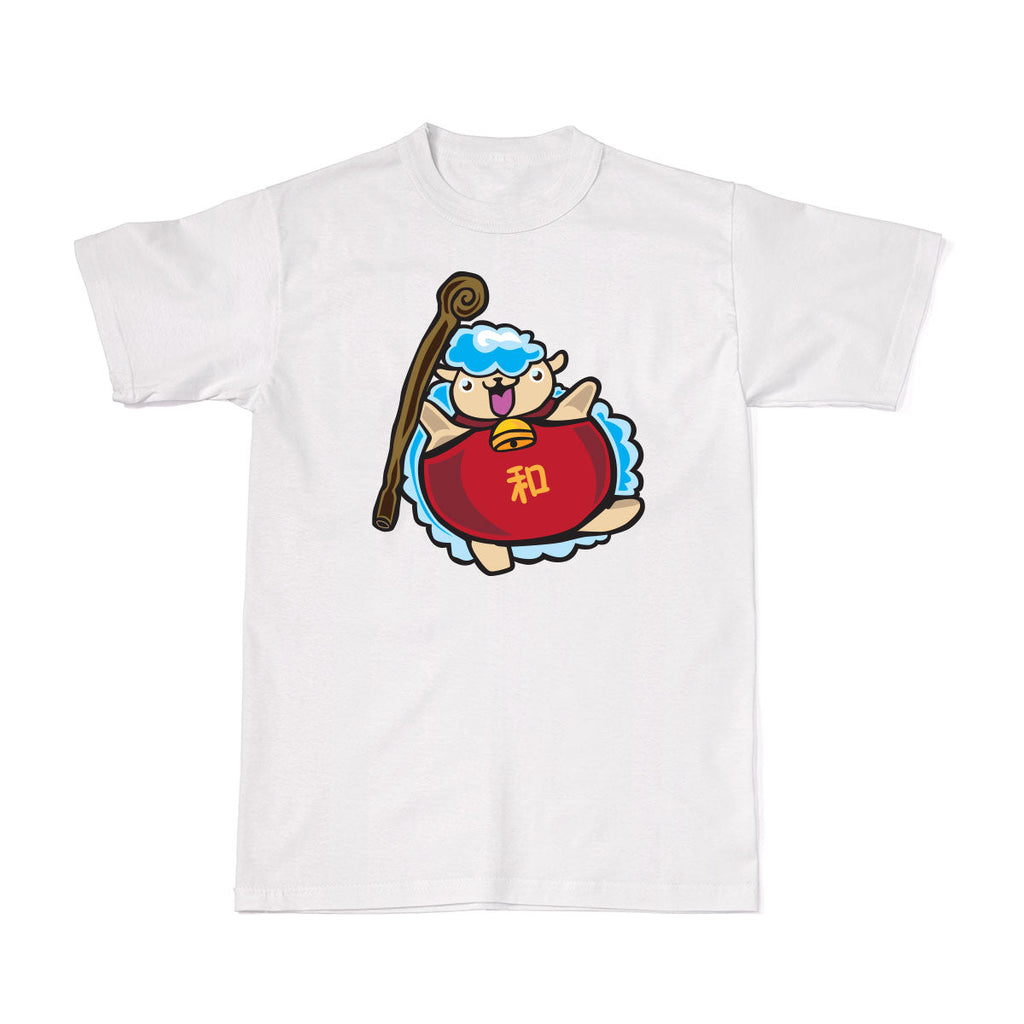 CNY Festive Designer Tees - Zodiac - Year of the Goat T-Shirt
A Tee-Saurus Zodiacs - Tee-Saurus Goat / Sheep Tshirt
Years of the Sheep: 1919, 1931, 1943, 1955, 1967, 1979, 1991, 2003, 2015, 2027
Sheep (goat, or ram) is among the animals that people like most. It is gentle and calm. Since ancient times, people have learned to use its fleece to make writing brushes and skin to keep warm. The white cute creature often reminds people of beautiful things.
People born in the Year of Sheep are tender, polite, filial, clever, and kind-hearted. They have special sensitivity to art and beauty and a special fondness for quiet living. They are wise, gentle and compassionate and can cope with business cautiously and circumspectly. In their daily life, they try to be economical. They are willing to take good care of others, but they should avoid pessimism and hesitation.
Full printing on 100% premium cotton
Pre-order takes approximately 9 days.

It will be mailed to you via normal postage.


Normal Postage fee is included. Free Postage is only applicable to Singapore only. 
All ideas, concept design, characters and fully original illustration are the property of Tee-Saurus. Tee-Saurus reserves all copyrights to this idea, artwork which cannot be reproduced or modified (whether in part or whole) without first obtaining written consent. All rights reserved.