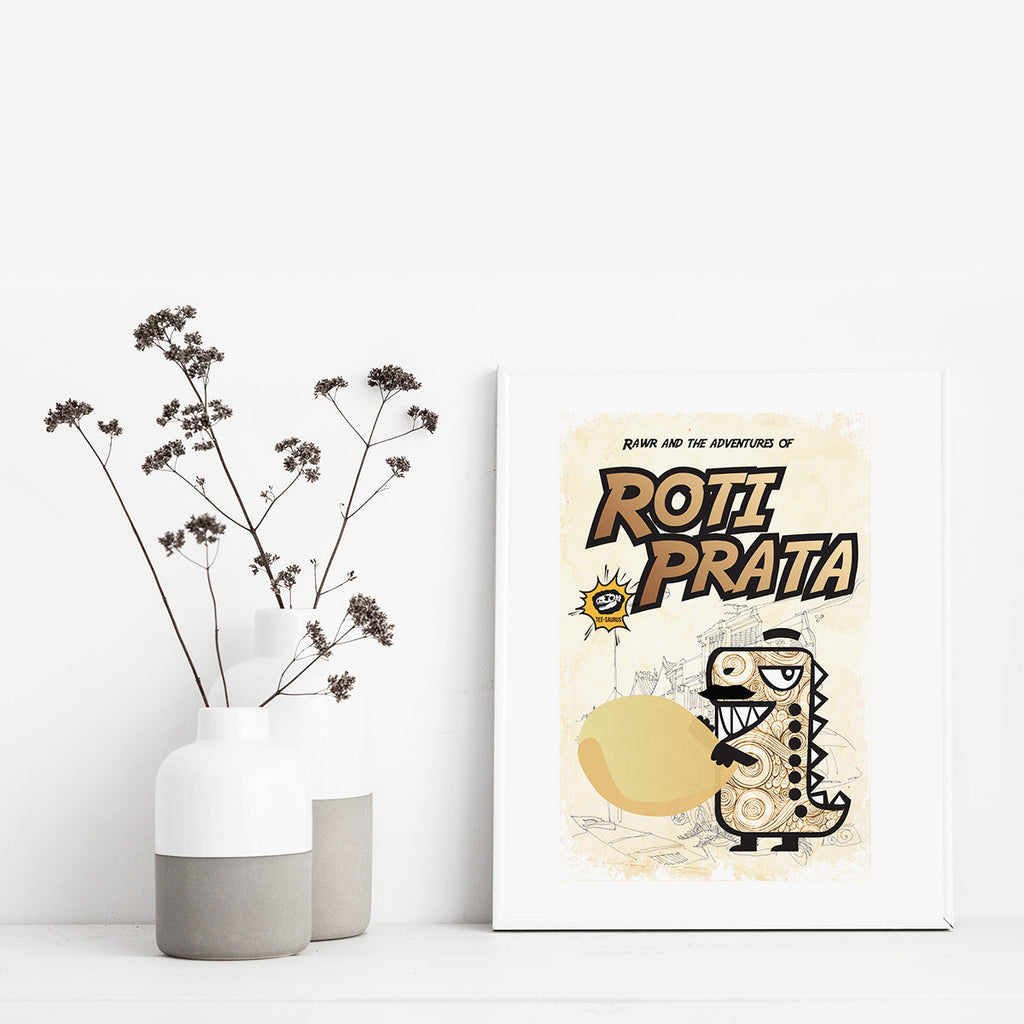 Art Prints - Rawr and the Roti Prata Poster Collection
Follow Rawr and soak in the rich traditional culture of the Indian delicacy, the most popular Roti Prata or Crispy pancake. Handmade and tossed, with ample servings of vegetable margarine, this special pancake gets creative! Fill the inside with your choice of ingredients like eggs, cheese, mushroom, and more! You can try the crispy original termed as Kosong here. Or if you like it super thin crispy, you got to try the "Tissue Prata" and be amazed how the thickness can match your regular piece of paper.
Measures by 210mm (w) x 297mm (h).
Printed on premium majestic cream metallic paper.
Frame not included

*Color may vary. Shipping is included in this instance.
All ideas, concept design, characters and fully original illustration are the property of Tee-Saurus. Tee-Saurus reserves all copyrights to this idea, artwork which cannot be reproduced or modified (whether in part or whole) without first obtaining written consent. All rights reserved.