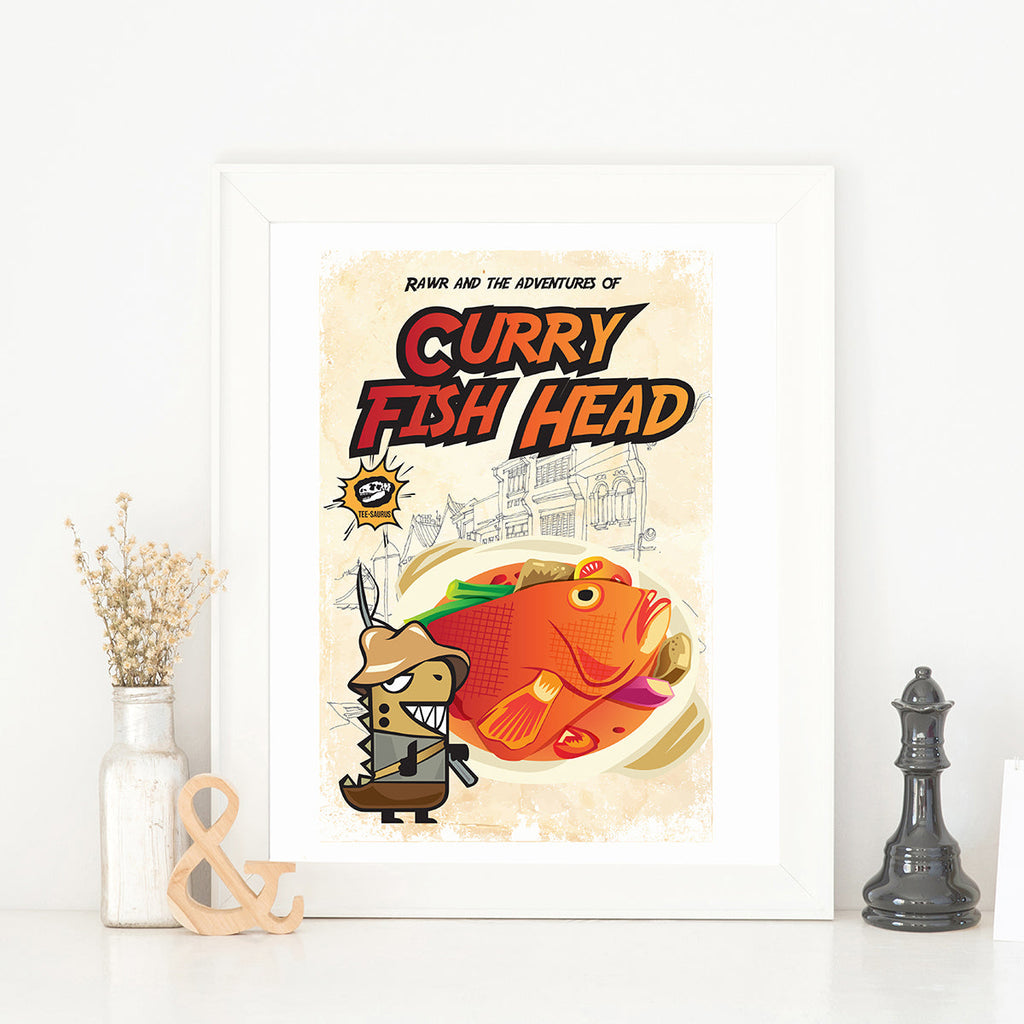 Art Prints - Rawr and the Curry Fish Head Poster Collection
Follow Rawr and dip into the traditional Curry Fish Head! It's a cuisine with the Chinese and Indian origins. Using on the freshest Red Snapper Head together with a well-blended mixture of spices and vegetables like eggplant, okra, tomatoes and beancurd skin, all mixed in one claypot! If you happen to have a phobia of it's cooked bulging eyes, you can ask them to replace it with the fish tail instead! 

Measures by 210mm (w) x 297mm (h).
Printed on premium majestic cream metallic paper.
Frame not included

*Color may vary. Shipping is included in this instance.
All ideas, concept design, characters and fully original illustration are the property of Tee-Saurus. Tee-Saurus reserves all copyrights to this idea, artwork which cannot be reproduced or modified (whether in part or whole) without first obtaining written consent. All rights reserved.