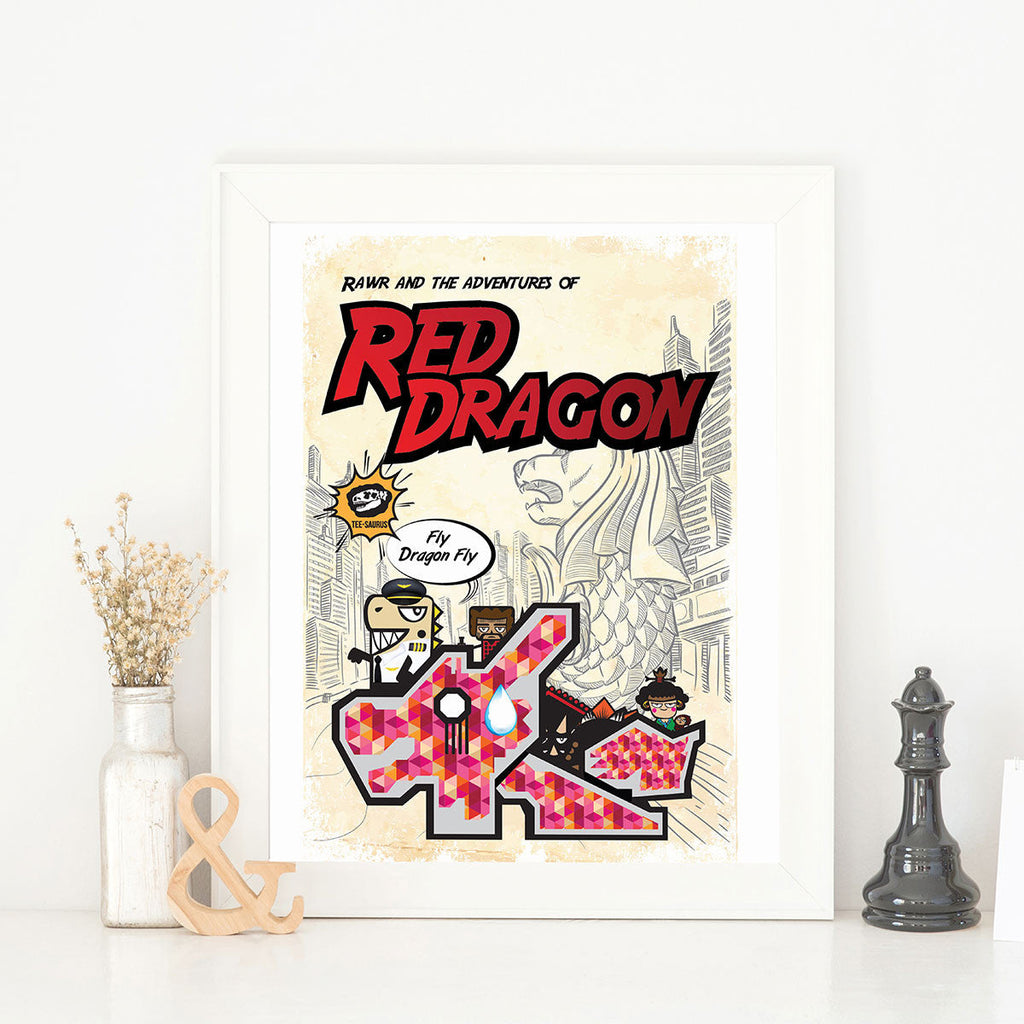 Art Prints - Rawr and the Red Dragon Playground Poster Collection
Follow Rawr and meet the iconic Dragon Playground! Designed by Mr Khor Ean Ghee in 1979, it was built as a representation of Singapore's identity, and found homes in our neighbourhoods. Those from the '80's would remember the days where playgrounds were filled with sand, and distinctive terrazzo tiles adored the dragon which was attached to a spine of steel rails, with a slide including ropes and tyre swings. There are only two full-sized dragon playgrounds left now - in Toa Payoh and Ang Mo Kio.

Measures by 210mm (w) x 297mm (h).
Printed on premium majestic cream metallic paper.
Frame not included

*Color may vary. Shipping is included in this instance.
All ideas, concept design, characters and fully original illustration are the property of Tee-Saurus. Tee-Saurus reserves all copyrights to this idea, artwork which cannot be reproduced or modified (whether in part or whole) without first obtaining written consent. All rights reserved.