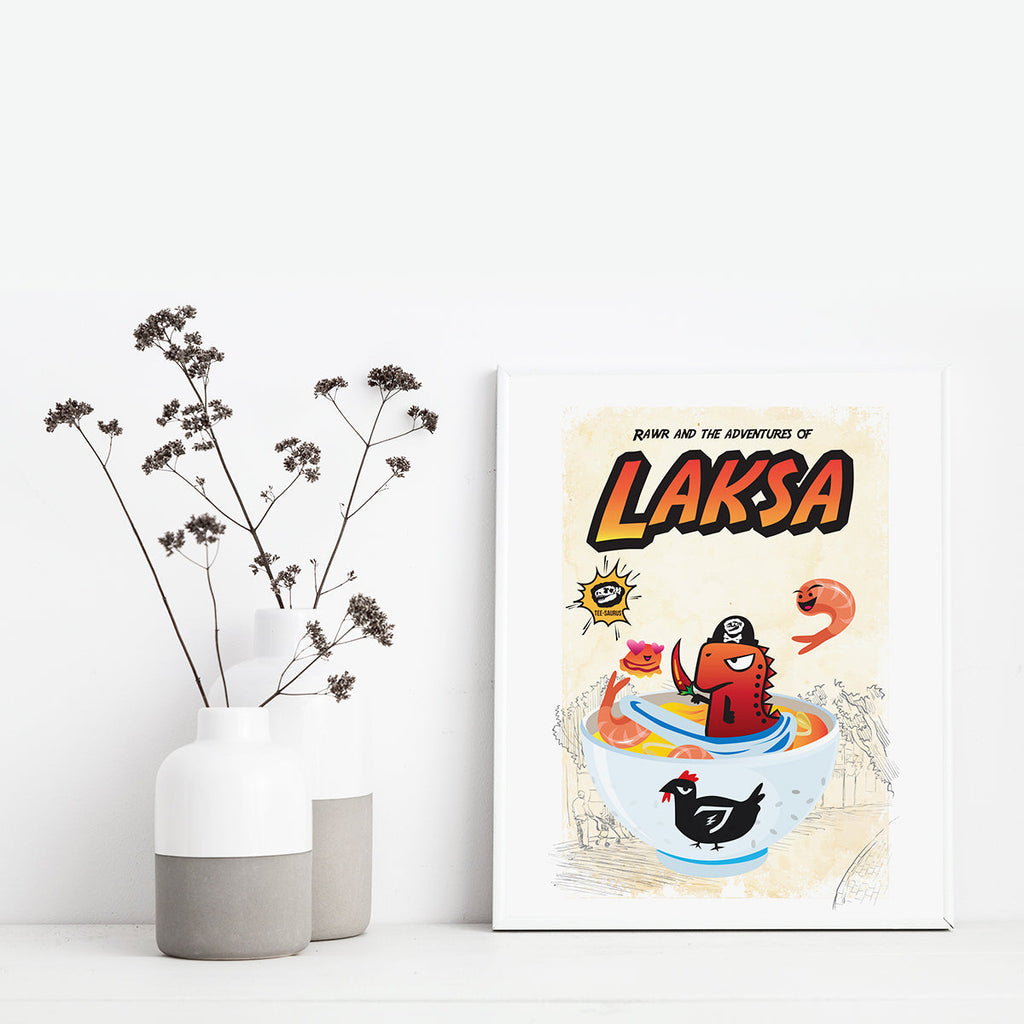 Art Prints - Rawr and the Laksa Poster Collection
Follow Rawr and indulge in the savoury laksa broth that offers the perfect balance of spice and coconut milk or evaporated milk. Together with ingredients like fresh prawns, cockles, fishcake slices, tau pok (beancurd skin cubes), crunchy bean sprouts topped with laksa leaves with your choice of noodles (yellow noodle, thin bee hoon, thick bee hoon, some love mee-kai-mak) will make you come back for more!
Measures by 210mm (w) x 297mm (h).
Printed on premium majestic cream metallic paper.
Frame not included

*Color may vary. Shipping is included in this instance.
All ideas, concept design, characters and fully original illustration are the property of Tee-Saurus. Tee-Saurus reserves all copyrights to this idea, artwork which cannot be reproduced or modified (whether in part or whole) without first obtaining written consent. All rights reserved.