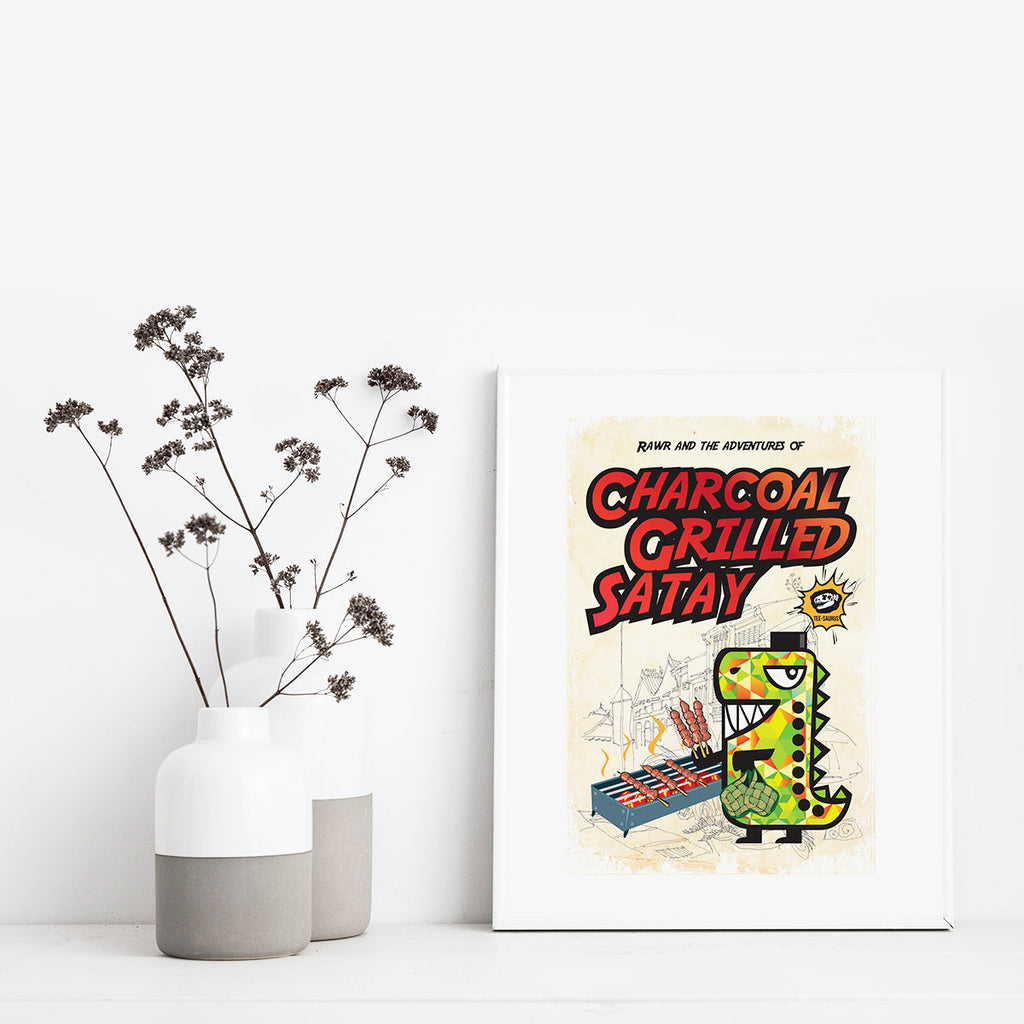 Art Prints - Rawr and the Grilled Satay Poster Collection
Follow Rawr and bite into the charcoal-smoked tender meat skewers! Marinated with traditional spices and the mouthwatering peanut filled gravy that is sweet a little bit spiciness mixed in, together with the ketupat (rice cake) and the crunchy cucumber and raw onions. This is a Singaporean dish you can't live without!
Measures by 210mm (w) x 297mm (h).
Printed on premium majestic cream metallic paper.
Frame not included

*Color may vary. Shipping is included in this instance.
All ideas, concept design, characters and fully original illustration are the property of Tee-Saurus. Tee-Saurus reserves all copyrights to this idea, artwork which cannot be reproduced or modified (whether in part or whole) without first obtaining written consent. All rights reserved.