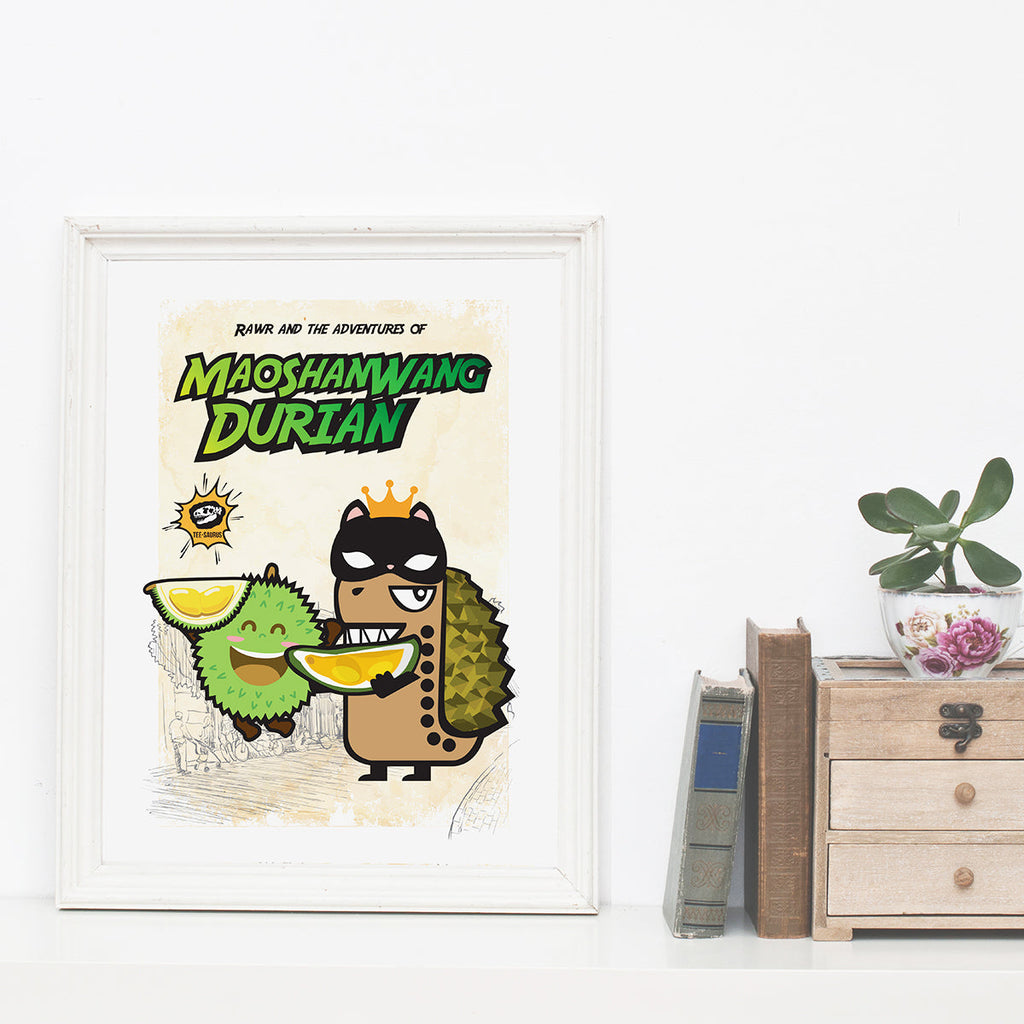 Art Prints - Rawr and the Durian Poster Collection
Follow Rawr and savour the King of the Fruits - The Durian! Love it or hate it, and some might cover their nose over the smell but this exotic custard looking seeds will make you want to come back for more! Introducing the most popular durian variety in Singapore - The Mao Shan Wang durian, packed with bitter and sweet flesh. One of the ways to identify the Mao Shan Wang is to look at the "butt" of the durian. It should have a "Star" symbol. The durian season usually ranges from June to August, depending on the weather.

Measures by 210mm (w) x 297mm (h).
Printed on premium majestic cream metallic paper.
Frame not included

*Color may vary. Shipping is included in this instance.
All ideas, concept design, characters and fully original illustration are the property of Tee-Saurus. Tee-Saurus reserves all copyrights to this idea, artwork which cannot be reproduced or modified (whether in part or whole) without first obtaining written consent. All rights reserved.