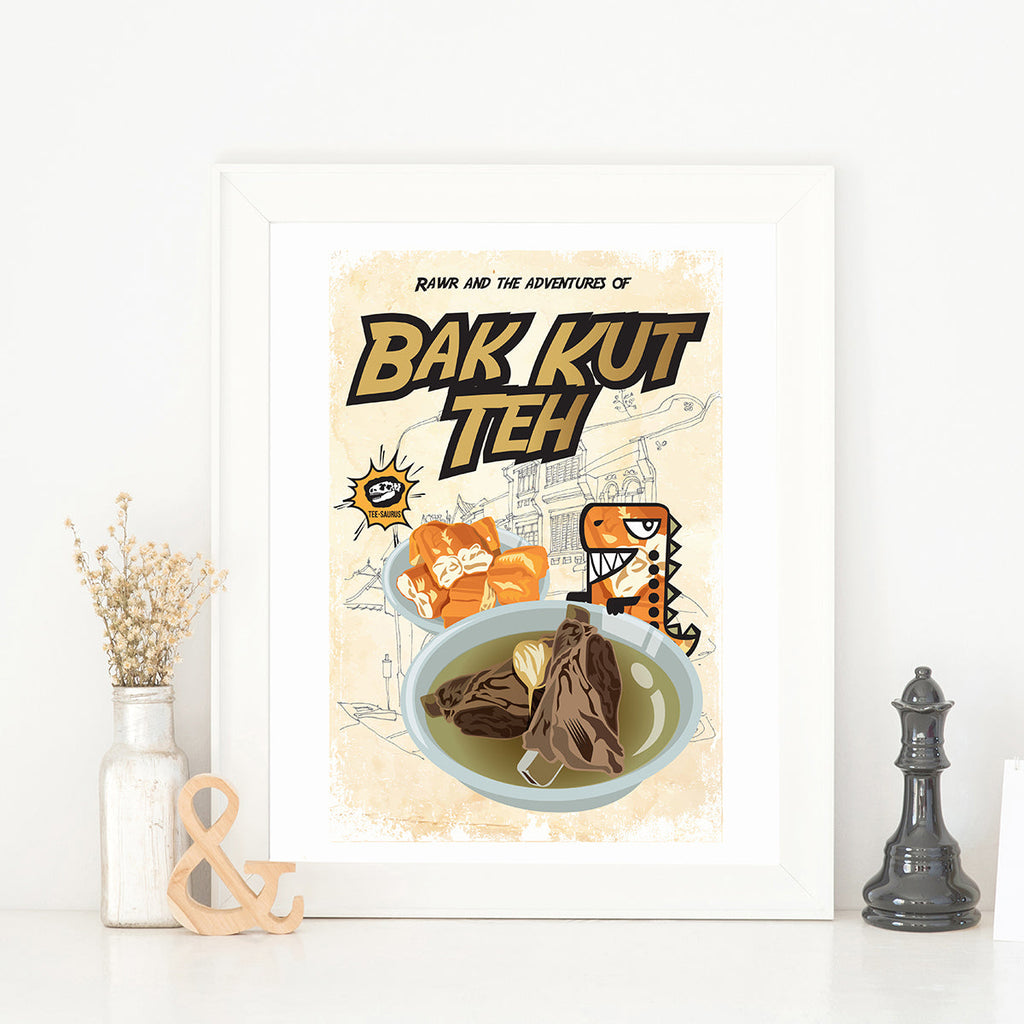 Art Prints - Rawr and the Bak Kut Teh Poster Collection
Follow Rawr and let the rich and peppery goodness of the traditional Chinese Bak Kut Teh Soup! Customarily prepared through many hours of simmering meaty pork ribs in a broth of pepper and garlic, amongst other herbs. Often paired with side dishes like doughsticks (youtiao), preserved vegetables, braised peanuts and more! Dip the doughsticks into the soup to absorb the heavenly broth and eat it like a local! It's a culinary K.O with this combo! 

Measures by 210mm (w) x 297mm (h).
Printed on premium majestic cream metallic paper.
Frame not included

*Color may vary. Shipping is included in this instance.
All ideas, concept design, characters and fully original illustration are the property of Tee-Saurus. Tee-Saurus reserves all copyrights to this idea, artwork which cannot be reproduced or modified (whether in part or whole) without first obtaining written consent. All rights reserved.