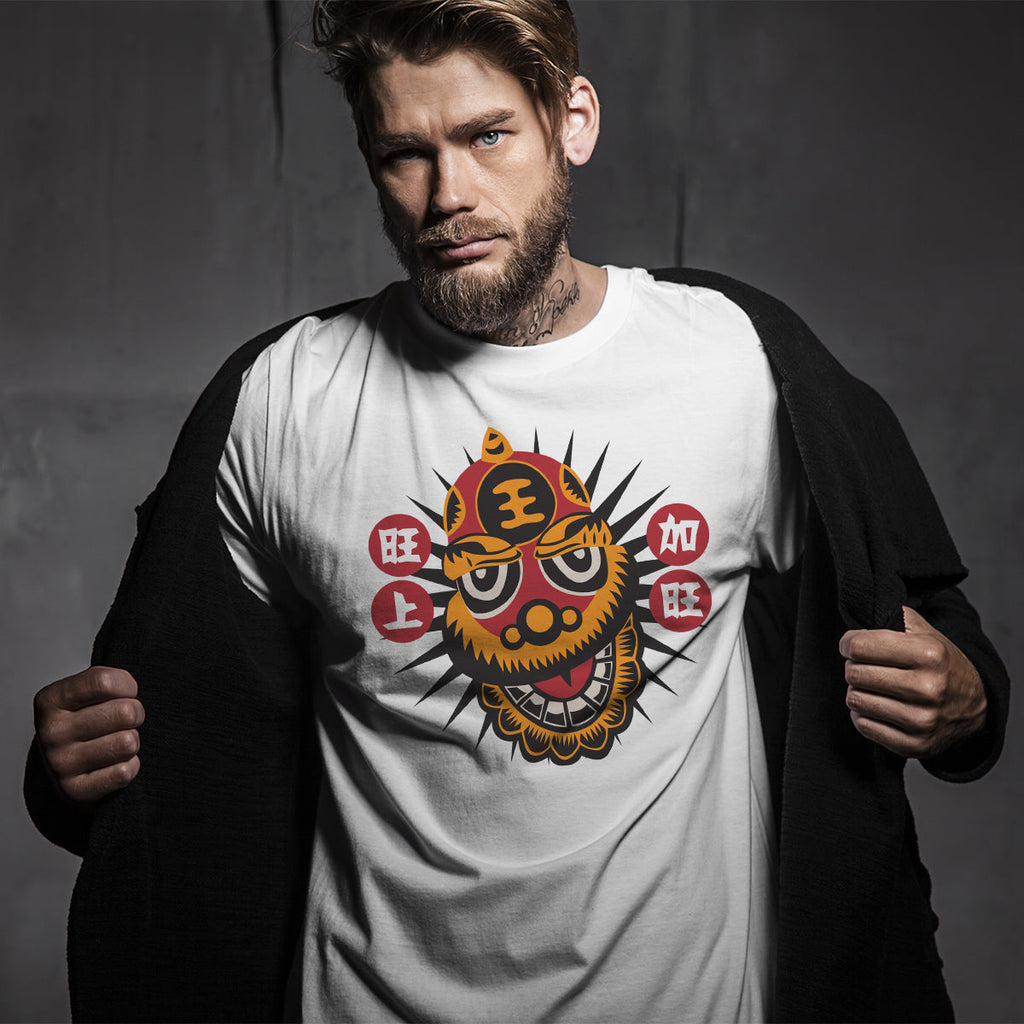 Auspicious Designer Tees - Thrive T-shirt
The lion is an auspicious animal and it's ferocious nature signifies a thriving nature, wards off bad luck and bring good fortune, health and wealth to the wearer. 
Full color printing on 100% Premium Cotton.

Pre-order takes approximately 9 days.

It will be mailed to you via normal postage.


Normal Postage fee is included. Free Postage is only applicable to Singapore only.
Note: The Kid's XS fits a 3-4 year old. Kid's sizes run smaller than usual, so choose a size up just in case.
All ideas, concept design, characters and fully original illustration are the property of Tee-Saurus. Tee-Saurus reserves all copyrights to this idea, artwork which cannot be reproduced or modified (whether in part or whole) without first obtaining written consent. All rights reserved.