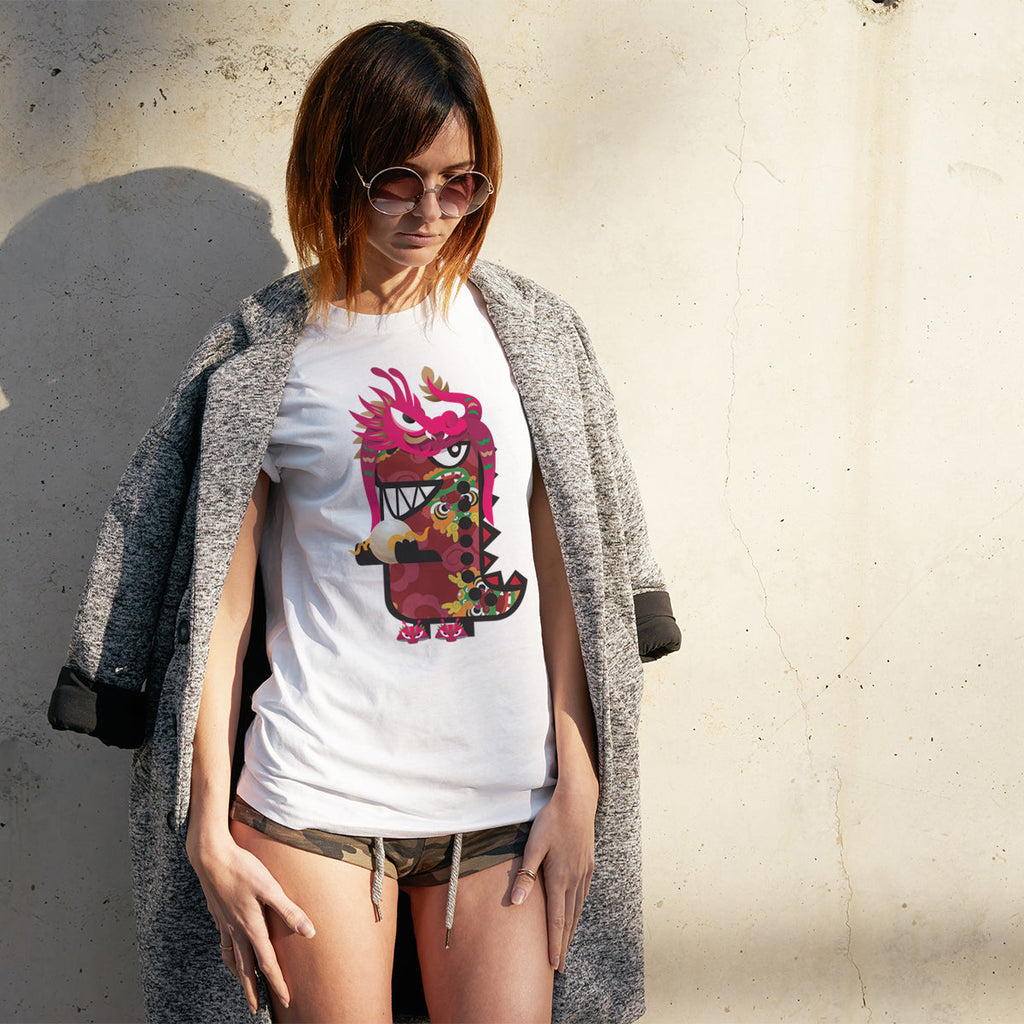 CNY Festive Tees - Zodiacs - Dragon T-shirt
A Tee-Saurus Zodiacs - Tee-Saurus Dragon Tshirt
Years of the Dragon:1916, 1928, 1940, 1952, 1964, 1976, 1988, 2000, 2012, 2024
The Dragon enjoys a very high reputation in Chinese culture. Chinese people regard themselves as descendents of the dragon. In ancient China, this imaginary creature was thought to speed across the sky with divine power. It is the token of authority, dignity, honor, success, luck, and capacity. Emperors entitled themselves exclusively as 'dragon'.
They are usually a group of people who are lively, intellectual and excitable. They can clearly tell right from wrong. They are upright and frank. However, they are also a bit arrogant and impatient. Female Dragons tend to be overly confident. They hate hypocrisy, gossip and slander. They are not afraid of difficulties but hate to be used or controlled by others.
Full printing on 100% premium cotton
Pre-order takes approximately 9 days.

It will be mailed to you via normal postage.
Normal Postage fee is included. Free Postage is only applicable to Singapore only. 
All ideas, concept design, characters and fully original illustration are the property of Tee-Saurus. Tee-Saurus reserves all copyrights to this idea, artwork which cannot be reproduced or modified (whether in part or whole) without first obtaining written consent. All rights reserved.