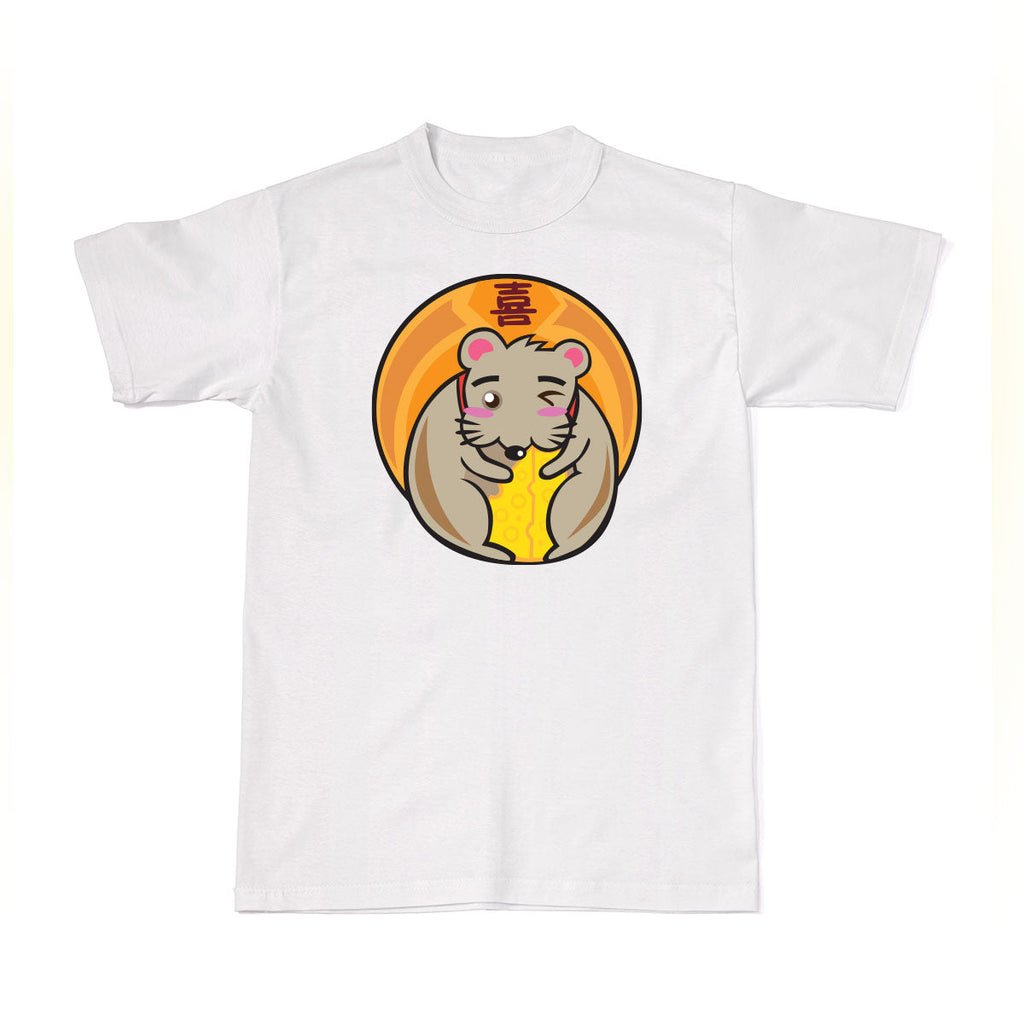 CNY Festive Designer Tees - Zodiac - Year of the Rat T-Shirt
A Tee-Saurus Zodiacs - Tee-Saurus Rat Tshirt
Years of the Rat:1912, 1924, 1936, 1948, 1960, 1972, 1984, 1996, 2008, 2020
Though people consider the rat not adorable, and it even makes its way into derogatory languages, it ranks first on the Chinese zodiac signs. It has characteristics of an animal with spirit, wit, alertness, delicacy, flexibility and vitality.
They are instinctive, acute and alert in nature which makes them to be brilliant businessmen. They can always react properly before the worst circumstances take place. They are also sophisticated and popular in social interaction. They are sanguine and very adaptable, being popular with others.
Full printing on 100% premium cotton
Pre-order takes approximately 3-9 days.

It will be mailed to you via normal postage.


Normal Postage fee is included. Free Postage is only applicable to Singapore only. 


All ideas, concept design, characters and fully original illustration are the property of Tee-Saurus. Tee-Saurus reserves all copyrights to this idea, artwork which cannot be reproduced or modified (whether in part or whole) without first obtaining written consent. All rights reserved.