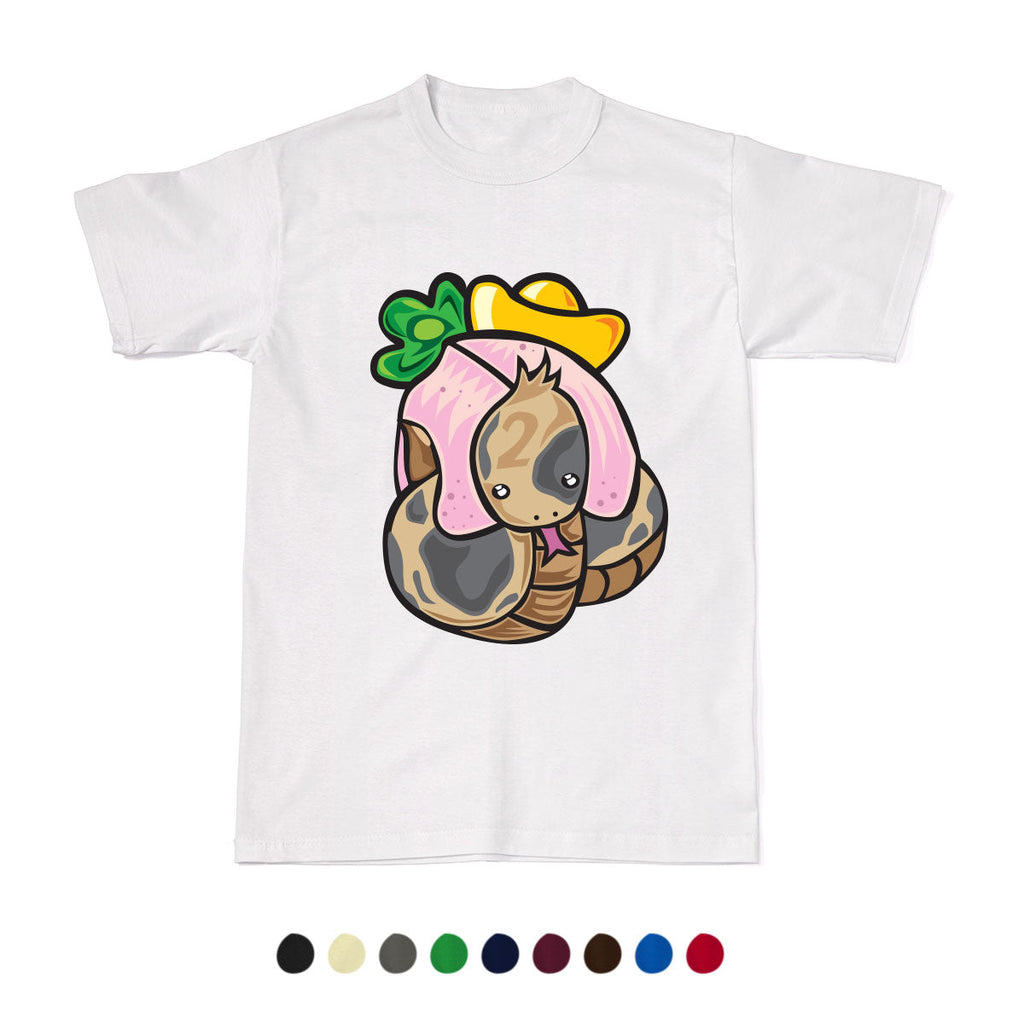 CNY Festive Designer Tees - Zodiac 2020 - Year of the Snake T-Shirt
A Tee-Saurus Zodiacs - Tee-Saurus Snake Tshirt
Years of the Snake:1917, 1929, 1941, 1953, 1965, 1977, 1989, 2001, 2013, 2025
Snake carries the meanings of malevolence, cattiness and mystery, as well as acumen and divination. In some places, people believe that a snake found in their court can bring delight. However, in most cases, this animal is considered evil, which scares people from the bottom of the heart. There are some idioms in China indicating the danger of this animal, for example, once bitten by the snake twice shy of ten years.
Usually, people regard snake as a cunning and sly animal, which likes hanging out in darkness. In fact, this animal is also a symbol of wisdom and wit. Therefore, people in this sign are calm, sensitive and humorous, and most of them are gifted in literature and art, such as Goethe and Picasso. Suspicion is their weakness, which makes them hesitant and a bit paranoid.
Full printing on 100% premium cotton
Pre-order takes approximately 9 days.

It will be mailed to you via normal postage.


Normal Postage fee is included. Free Postage is only applicable to Singapore only. 


All ideas, concept design, characters and fully original illustration are the property of Tee-Saurus. Tee-Saurus reserves all copyrights to this idea, artwork which cannot be reproduced or modified (whether in part or whole) without first obtaining written consent. All rights reserved.