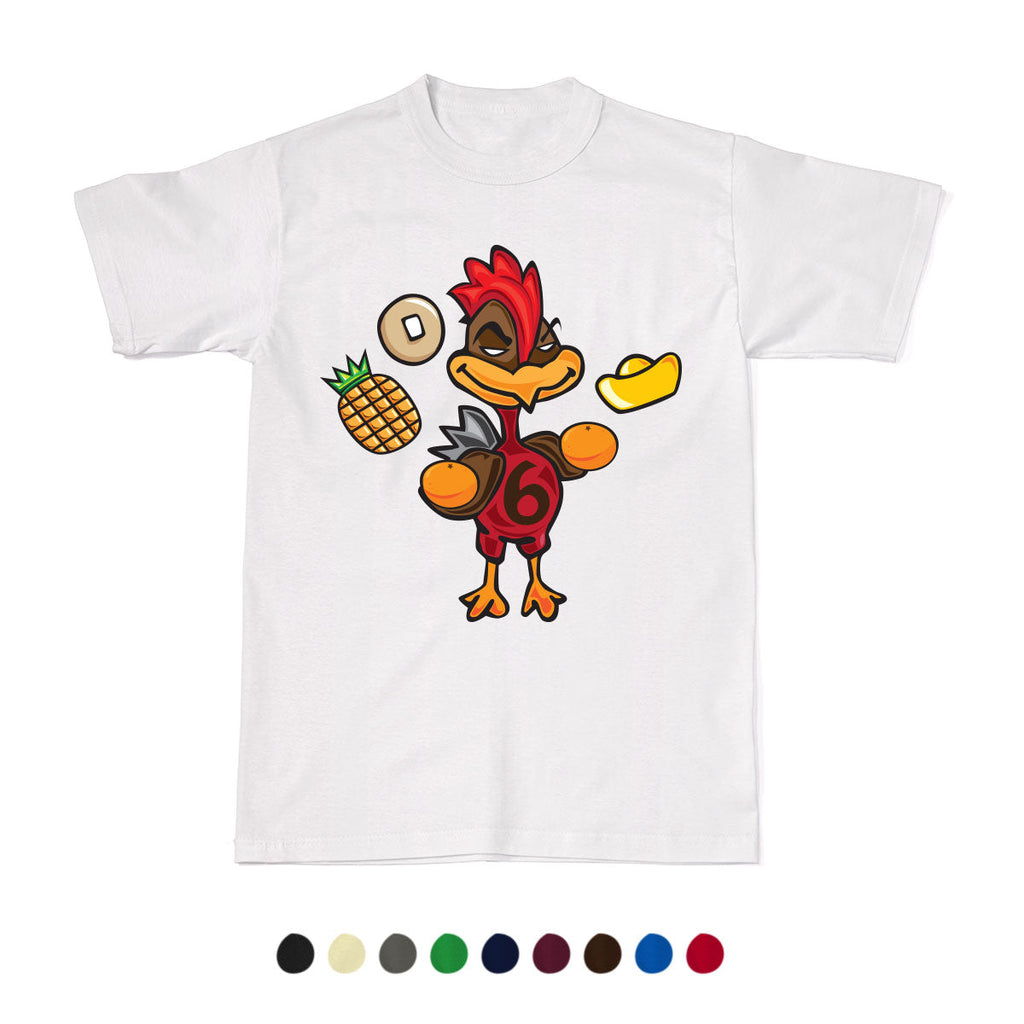 CNY Festive Designer Tees - Zodiac 2020 - Year of the Rooster T-Shirt
A Tee-Saurus Zodiacs - Tee-Saurus Rooster Tshirt
Years of the Rooster: 1921, 1933, 1945, 1957, 1969, 1981, 1993, 2005, 2017, 2029
Rooster is almost the epitome of fidelity and punctuality. For ancestors who had no alarm clocks, the crowing was significant, as it could awaken people to get up and start to work. In Chinese culture, another symbolic meaning of chicken carries is exorcising evil spirits.
People born in the Year of Rooster according to Chinese zodiac have many excellent characteristics, such as being honest, bright, communicative and ambitious. Most of them are born pretty or handsome, and prefer to dress up. In daily life, they seldom rely on others. However, they might be enthusiastic about something quickly, but soon be impassive. Thus, they need to have enough faiths and patience to insist on one thing.
Full printing on 100% premium cotton
Pre-order takes approximately 3-9 days.

It will be mailed to you via normal postage.


Normal Postage fee is included. Free Postage is only applicable to Singapore only. 


All ideas, concept design, characters and fully original illustration are the property of Tee-Saurus. Tee-Saurus reserves all copyrights to this idea, artwork which cannot be reproduced or modified (whether in part or whole) without first obtaining written consent. All rights reserved.