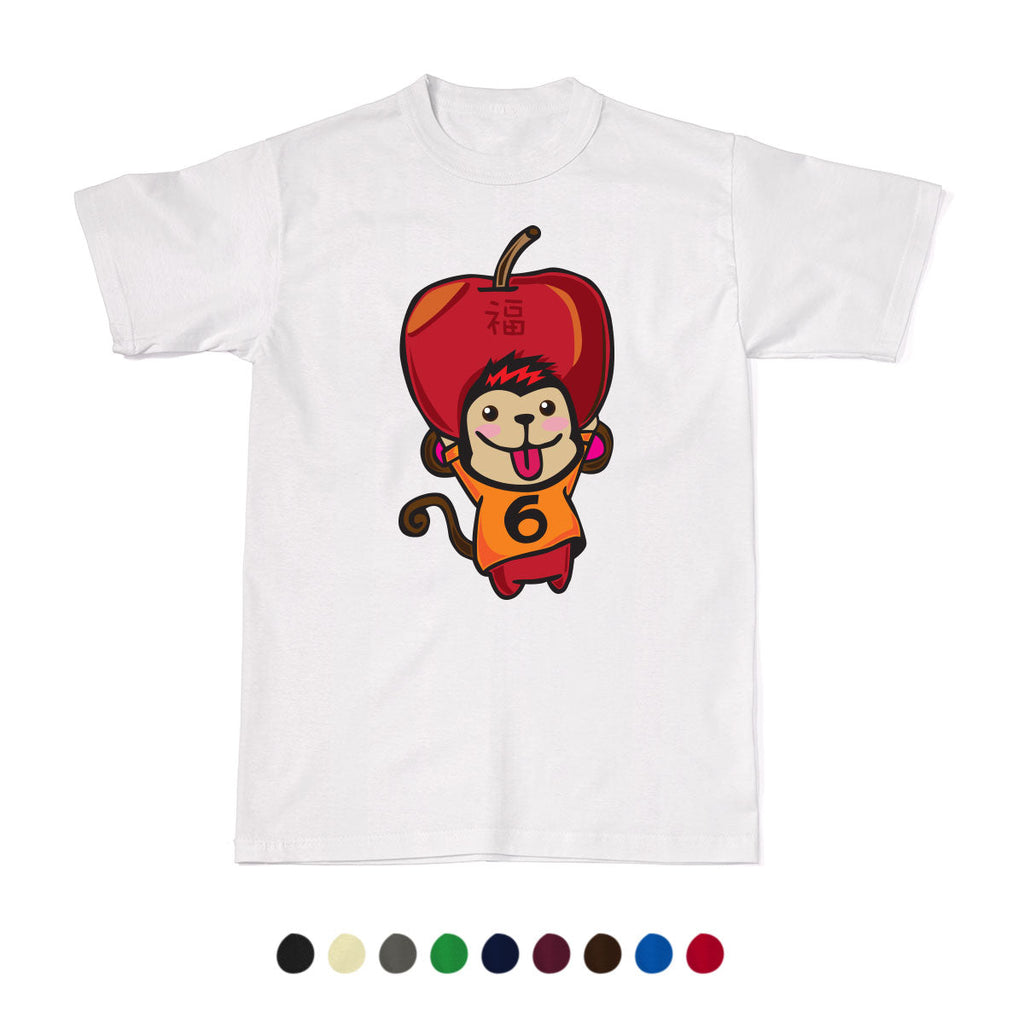 CNY Festive Designer Tees - Zodiac 2020 - Year of the Monkey T-Shirt
A Tee-Saurus Zodiacs - Tee-Saurus Monkey Tshirt
Years of the Monkey: 1920, 1932, 1944, 1956, 1968, 1980, 1992, 2004, 2016, 2028
The monkey is a clever animal. It is usually compared to a smart person. During the Spring and Autumn Period (770 - 476 BC), the dignified Chinese official title of marquis was pronounced 'Hou', the same as the pronunciation of 'monkey' in Chinese. The animal was thereby bestowed with an auspicious meaning.
The general image of people in this zodiac sign is of always being smart, clever and intelligent, especially in their career and wealth. They are lively, flexible, quick-witted and versatile. In addition, their gentleness and honesty bring them an everlasting love life. Although they were born with enviable skills, they still have several shortcomings, such as an impetuous temper and a tendency to look down upon others.
Full printing on 100% premium cotton
Pre-order takes approximately 9 days.

It will be mailed to you via normal postage.


Normal Postage fee is included. Free Postage is only applicable to Singapore only. 

All ideas, concept design, characters and fully original illustration are the property of Tee-Saurus. Tee-Saurus reserves all copyrights to this idea, artwork which cannot be reproduced or modified (whether in part or whole) without first obtaining written consent. All rights reserved.