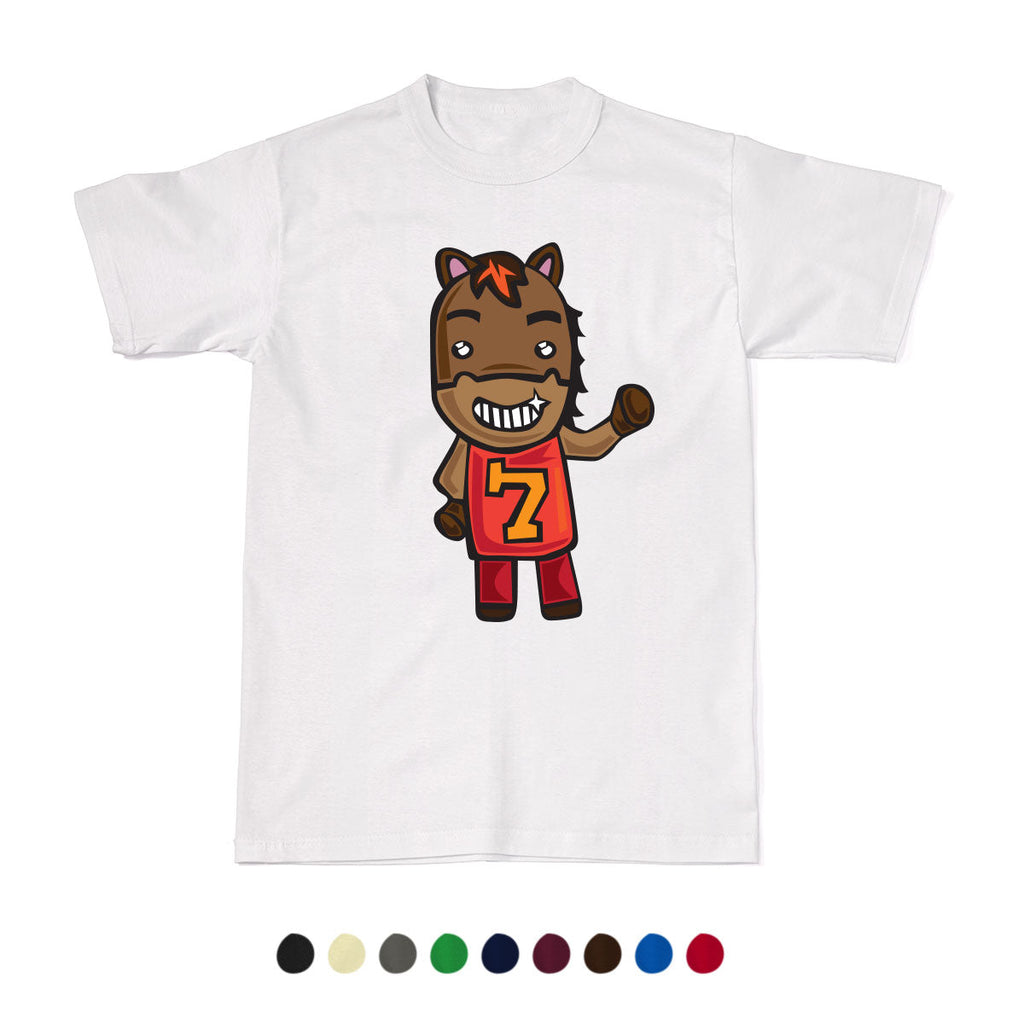 CNY Festive Designer Tees - Zodiac 2020 - Year of The Horse T-Shirt
A Tee-Saurus Zodiacs - Tee-Saurus Horse Tshirt
Years of the Horse: 1918, 1930, 1942, 1954, 1966, 1978, 1990, 2002, 2014, 2026
The Five Elements of Horse is Fire (Huo), which symbolizes enthusiasm and energy. The animal gives people an impression of independence and integrity. Its spirit is recognized to be the Chinese people's ethos - making unremitting efforts to improve themselves with passion and diligence.
People with Chinese zodiac Horse sign always impress upon people with dynamic, zealous and generous image. Although endowed with many shinning points, they have to face the weaknesses in their characteristics.
Full printing on 100% premium cotton
Pre-order takes approximately 3-9 days.

It will be mailed to you via normal postage.
Normal Postage fee is included. Free Postage is only applicable to Singapore only. 
All ideas, concept design, characters and fully original illustration are the property of Tee-Saurus. Tee-Saurus reserves all copyrights to this idea, artwork which cannot be reproduced or modified (whether in part or whole) without first obtaining written consent. All rights reserved.